2019 | 11m | Experimental Short
When fireworks inflame the memory of people who have lived through the war.
Directed by Yousra Benziane
2019 | 11m | Animated Drama Short
A mixed media film about Chris Dainty's childhood best friend and emerging artist, Shannon Jamieson (aka Amen), who took her own life in 2006.
Directed by Chris Dainty.
Produced by Maral Mohammadian, National Film Board of Canada.
2019 | 5m | Audio-visual installation
Short documentary installation about the first all-female orchestra, the Montreal Women's Symphony Orchestra, led by conductor Ethel Stark. Presented on the Mosaic video wall of the Place des Arts in Montreal, Canada.
Directed by Kara Blake.
Produced by Philtre Films.
Making Of - RÉPERTOIRE DES VILLES DISPARUES
2019 | 4m | Live Action Teasers
On the set of Ghost Town Anthology, a film by Denis Côté. Documented in Super 8 by Matthew Rankin (filming/editing) and Sacha Ratcliffe (sound recording/sound design).
Produced by Couzin Films.
Distributed by Maison4tiers.
2019 | 18m | Live Action Drama Short
A young woman grieves the death of her sister, and makes a cosmic discovery.
Directed by Andrée-Anne Roussel.
Produced by Colonelle Films.
2019 | 11m | Animated Drama Short
An endless afternoon during which a grieving husband must come to terms with the loss of his beloved wife.
Directed by Pascal Blanchet and Rodolphe St-Gelais.
Produced by Julie Roy, The National Film Board of Canada.
2019 | 91m | Live Action Comedy Feature
Toronto, 1899. Aspiring politician Mackenzie King hesitates in love between a heroic soldier he believes himself destined to marry and a psoriasis-addled spinster and learns that with unrequited love, it's never over until you've completely humiliated yourself.
Directed by Matthew Rankin.
Produced by Voyelles Films.
2018 | 3m | Experimental Collage Short
APOPLEXIE is an experimental short film, that was feature at the Dérapage film festival as part of the 2018 Printemps Numérique in Montreal, CA. Archival photos and digitally-generated geometric GIFs are paired to compose the images of the film.
Directed by Lawrence Dupuis
2018 | 8m | Action/Fantasy Animated Short
Bone Mother is a fantasy-horror-stop-motion animation adaptation of the novel of the same name by Maura Mchugh. The ancient crone Baba Yaga is desperately caring for her ailing living house of bones and unexpectedly becomes the mother of a legend.
Directed by Dale Hayward and Sylvie Trouvé.
Produced by Jelena Popovic, The National Film Board of Canada.
2018 | 6m | Experimental Animated Short
It is 1915, Expressionist artist Oskar Kokoschka's tempestuous love affair with Alma Mahler ends dramatically and he volunteers to fight in the First World War. This animated film explores Kokoschka's frame of mind following his heartbreak and the traumatic experience of war, by reflecting on the artist's prints and paintings.
Directed by Lizzy Hobbs.
Produced by Abigail Addison, Animate Projects and Jelena Popovic, The National Film Board of Canada.
2018 | 4m | Hommage Short
In this fusion of fiction and documentary film, a Special Investigator catches a break when Peter A. Herrndorf volunteers to come in for questioning on an ongoing case. The Investigator quickly finds himself in a charming game of cat and mouse however, as he must determine whether this self-professed immigrant kid could really be the nation-building super hero he's been pursuing all these years.
Directed by Tara Johns.
Produced by René Chénier, The National Film Board of Canada.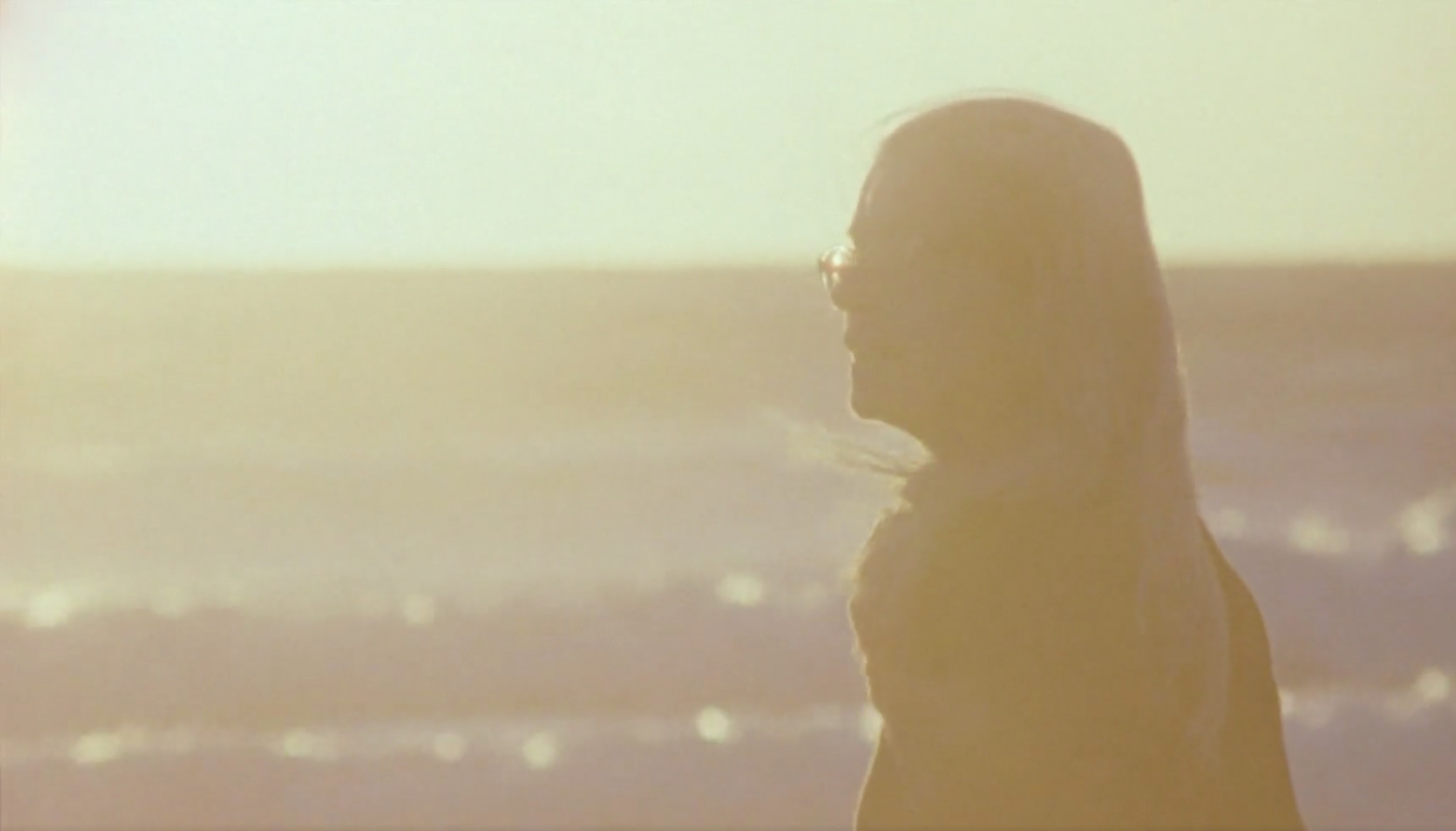 GENEVIÈVE BUJOLD :
ART = LIFE
2018 | 4m | Hommage Short
This portrait of one of Canada's most famous actresses was inspired by the filmmaking aesthetic of her friend, Michel Brault. Geneviève Bujold: Art = Life evokes Brault's observational and improvisational approach in a stylized, black-and-white look at the actress that's both intimate and introspective.
Directed by Robin McKenna.
Produced by Dominic Desjardins, The National Film Board of Canada.
2017 | 8m | Experimental Animated Short
New York, 1905. Visionary inventor Nikola Tesla makes one last appeal to J.P. Morgan, his onetime benefactor. The Tesla World Light is a tragic fantasy about the father of alternating current, inspired by real events such as the inventor's run of bad luck as a businessman and his affection for a pet bird, which he loves "like a man loves a woman." Tesla's words to the banker form the backdrop of this moving film about the man who blended science and art in his attempts to create the utopia of unlimited energy for all.
Directed by Matthew Rankin.
Produced by Julie Roy, The National Film Board of Canada.
2017 | 3m | Video installation piece
Optique-Haptique is a triptych video featuring three static women whose image deteriorates quietly and simultaneously. A filmic experimentation of the passage from optics to haptics; transition from figurative to abstract.
REVENIR RÊVERIE
2017 | 8m | Video art piece
A video art piece by Marina Shalthout, collaboration made during their residency at the Fish Factory Creative Center, in Iceland.
Directed by Marina Shaltout
THE VELOCITY OF SANITY
2016 | 3m | Experimental Super8 Short
A short film by Hugo A. Rodas, presented at the ONE TAKE SUPER8 EVENT 2016.
LE GRAND AILLEURS ET LE PETIT ICI - REMIX
2016 | 4m | Video installation piece
An adapted version of the animated film Le grand ailleurs and le petit ici, directed by Michèle Lemieux and produced by the NFB, screened on the facade of the University of Québec Design pavilion. This installation is part of the Michèle Lemieux exhibition presented at the Canadian Cultural Center, in Paris, from April 14 to September 2, 2016, and at the Design Center, in Montreal, from September 15 to October 30, 2016. Video art by Charles Desmarais.
PORTRAIT SONORE
2016 | 10m | Podcast
An audio guide for the Habitations Jeanne-Mance in the Latin Quarter of Montréal.
LA VERDA STANDARDO DE LA ESPERO
2015 | 3m | Experimental Short in Esperanto
A carte-blanche short film made for and presented at Festival du Nouveau Cinema 2015.
Directed by Matthew Rankin
THE COSMOS IN WHICH WE ARE
2015 | 8m | Video-kinetic installation
A video-kinetic installation by Pascal Dufaux, presented at the Confederation Art Gallery in the exhibition SURVEILLING: AN UNCERTAIN LANDSCAPE. Curated by Pan Wendt. (Charlottetown, PEI. Canada)
THE RADICAL EXPEDITIONS OF WALTER BOUDREAU
2015 | 4m | Hommage Short
This micro-epic short film is an inspired tribute to visionary avant-garde composer Walter Boudreau: his life, work, mischief, and boundless artistic curiosity. Both a documentary biopic and a wildly abstract hallucination, the film conceives of Walter Boudreau as a radical explorer, struggling against the inert mass of the cosmos, charting bold new paths of artistic freedom and audaciously expanding the frontiers of our known musical universe.
Directed by Matthew Rankin
Produced by Jean-Marie Comeau
PICATRIX
2014 | 6m | Experimental Short
A short film presented at Les Rendez-vous du Cinema Québécois 2015.
Directed by Lawrence Dupuis